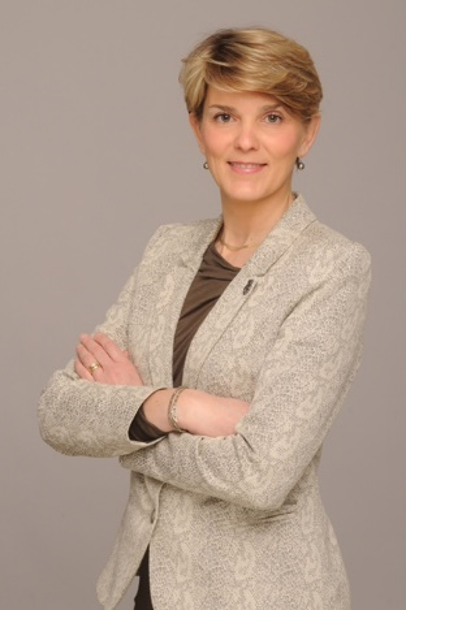 With the publication of its Sustainability Report 2022, Arval highlights how it is contributing to the United Nations Sustainable Development Goals (SDGs) and progressing with the targets of Arval Beyond, its strategic plan for 2025. On this occasion, we ask Karen Brunot, Chief Sustainability Officer, about the company's vision for shaping a better world, and find out how it is delivering on its objectives in terms of sustainability.
What does sustainability mean at Arval?
Sustainability reaches far and wide at Arval. It encompasses all our practices to maintain our success by doing good for people and the planet. We want our activities to contribute to a more sustainable present and future – and that covers every aspect of our business from environmental and social to economic and ethical. It means ensuring all the stakeholders in our ecosystem are heading together in the same direction, helping to make sustainable mobility a reality for our customers, partners and employees. 
How is Arval helping to bring about this transformation in mobility?
Our aim is to make sustainable mobility simple, safe and accessible. We can't impose change on our customers, but we can guide them to adopt the most sustainable alternative form of mobility available, and to make choices that drive change. To achieve this, we listen to our customers to get a clear picture of their current situation, including their access to infrastructure and subsidies, their ambitions, and more. Our role is to advise and provide adapted solutions that cover everything from electric vehicles and charging points to driver eco-safty training, e-bikes and mobility app. We also leverage the collected data to assess the potential of change and to measure positive impact. We're here to help remove obstacles to change people's behaviour and drive their transition towards sustainable mobility. 
How does Arval involve different stakeholders to achieve its sustainability goals?
We take every opportunity to dialogue with stakeholders and get them involved. Our suppliers and manufacturers are essential for the mobility transition. We also form strategic partnerships to extend our mobility offer and reach new audiences in new markets. For example, we recently partnered with the startup Ridecell to offer our customers a cutting-edge car sharing platform. We also enable dialogues with governments and local authorities on issues such as extending the adoption of electric vehicles. And, of course, our own employees have a role to play in setting an example. We offer our teams a full range of sustainable mobility options because we believe that if you want change to happen, you should start with yourself first.
How does Arval measure its progress in terms of sustainability?
In 2020, when we launched our sustainability strategy, we set targets for 2025. We are now on track with our commitments, and in certain areas, we've even surpassed our targets such as the paid solidarity hours as part of our 1 million hours to help program where we reached 32,799 paid hours in 2022. The proportion of women in senior management at Arval has grown to 32%, compared to 19% last year. We now lease around 300,000 battery electric, plug-in and full hybrid vehicles in our fleet, including nearly 90,000 battery electric vehicles. And we provide sustainable mobility offers such as car sharing, e-bikes and a mobility app in 15 countries. Our employees and customers recognize our efforts, and we're determined to reach our 2025 targets and continue to be a force for change.