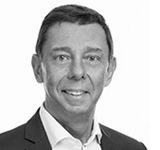 Alain van Groenendael – Chairman & CEO
Prior to becoming Chairman and CEO of Arval in January 2019, Alain van Groenendael held various positions at BNP Paribas Personal Finance. From 2008, he was Board member and Deputy Chief Executive Officer before becoming Chairman in 2015. In the same year, he joined the Management Committees of International Financial Services and Retail Banking at BNP Paribas Group. By forging strategic partnerships and driving digital transformation, he played a key role in the international development of the group.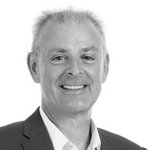 Bart Beckers - Deputy CEO - Chief Commercial Officer
Bart Beckers became Chief Commercial Officer of Arval in 2013 after 2 years serving as General Manager of Arval UK. Prior to joining Arval in 2011, he had gained considerable experience in the vehicle leasing sector. He was Sales and Marketing Manager at Hertz Rent-a-Car BELUX, General Manager of LeaseConcept Belgium, and Head of LeasePlan France, where he successfully oversaw a major restructuring initiative. On top of his current responsibilities, Bart Beckers has been appointed Arval Deputy CEO on May 2022.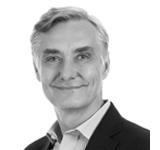 François-Xavier Castille – Deputy CEO - Arval Europe & Latam Managing Director
François-Xavier Castille joined Arval in 2000, becoming General Manager for the company in Portugal, Spain and then France. In 2018, he was appointed Managing Director, International. In May 2022, he became Deputy CEO, Arval Europe and Latin America Managing Director. On top of his current responsibilities, François-Xavier Castille is Arval Deputy CEO 2022. He also supervises the Group Procurement.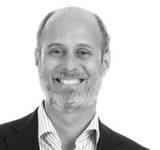 Stefano Berlenghi - Chief Operating Officer
After joining Arval in 1999, Stefano Berlenghi worked in sales and marketing in Italy and Spain, before becoming General Manager of Arval India. He returned to Italy in 2014, working his way up to General Manager Arval Italy, Networks & Business Development. He took the role of Global Operations Director in 2019, and became Chief Operating Officer in May 2022.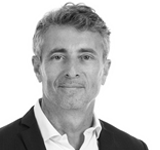 Bernard Blanco – Human Resources Director
Bernard Blanco began working in Human Resources over 30 years ago. In 2002, he joined the Group as HR Director, BNP Paribas Real Estate France Advisory. For the next 12 years, he worked his way up BNP Paribas Real Estate to become Deputy Managing Director in Italy and Head of International Alliances. Following a 2-year period as Chief Operating Officer of BNP Paribas, he assumed his current position as Human Resources Director in 2016.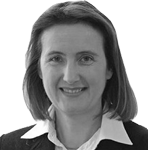 Ariane Govignon – Chief Risk Officer
Ariane Govignon joined BNP Paribas in 1996, working in credit, general inspection, Strategy and Performance management of transformation programs. She led during 10 years the Healthcare activity as CEO of CMV Mediforce and then as Head of Market within BNP Paribas Leasing Solutions. In February 2023 she became Chief Risk Officer at Arval.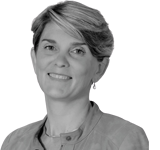 Karen Brunot – Chief Sustainability Officer
Former Digital and Marketing Director of Arval France, Karen Brunot was appointed Chief  Sustainability Officer of Arval on November 1, 2022. She leads Arval's sustainable development  policy, in line with the BNP Paribas group's strategy, gives impetus to all companies to create a  positive impact that combines economic, ecological and social performance. She leads the  countries in the local deployment of this policy.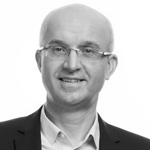 Christophe Conégéro – Commercial Performance & Pricing Director
Christophe Conégéro has been with Arval since 2004, when he joined as Head of Financial Control. Over the next 15 years, he took on a range of directorial positions, including Retail Sales, Remarketing, post acquisition Integration Programme, and New Businesses. Since January 2019, he has worked closely with the Arval CEO in his role as Chief of Staff. From 2019 to 2022, Christophe Conégéro was also Director of Business Transformation, and was appointed Chief Controls and Performance Officer in May 2022. Since April 2023, he is in charge of all the commercial performance, pricing and consulting activities.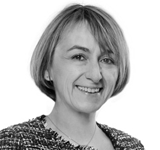 Agnès Dutot - Compliance Director
Agnès Dutot was appointed Arval Head of Compliance on October 31st, 2020. In her career of more than 30 years at BNP Paribas, she has held various positions in Finance. Previously, she was Global Head of Compliance at Leasing Solutions. In the 30 countries where Arval operates, Agnès Dutot is now responsible for ensuring, with her team, the financial security of the company, professional ethics and the protection of client interests.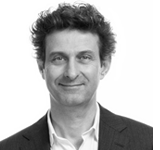 Jean-Baptiste Faure - Chief Information Officer
Jean-Baptiste Faure has over 20 years of experience leading technology and transformation programmes in the insurance sector. Prior to joining Arval in 2019, he held several positions for AXA Group, working in Portugal, France and Hong Kong. In 2013, he was appointed AXA Assistance CIO, then Leader of Digital and Operations Transformation. In 2016, he became Group Chief Information Officer of the newly created entity AXA Partners.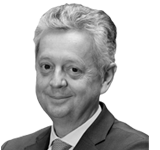 Bertrand Gousset – Global Operations Director
With 30 years of experience within the BNP Paribas Group, Bertrand Gousset held the positions of Chief Financial Officer, International Director within BNP Paribas Leasing Solutions and member of its Executive Committee from 2005 to 2012. In 2012, he joined Retail banking in France as director of the Ile de France Nord business center, before becoming compliance manager from 2015 to 2018. In 2018, Bertrand GOUSSET joined Arval as deputy director of Retail activities. In 2020, he became Director of Global Operations at Arval France. In May 2022, he was appointed Arval Global Operations Director.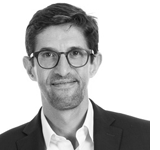 Thibault Lavigne - Development and Strategic Partnerships Director
After joining Arval in 2007, Thibault Lavigne successively held the positions of Management Control Director, Financial Director and Chief Financial Officer before assuming his new role of Development and Strategic Parnerships Director in February 2020. Today, he represents Arval's Executive Committee with its major partners, coordinating the many partnership projects within the 30 countries where Arval operates and exploring new development opportunities.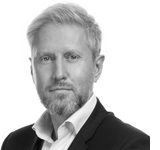 Grégory Libre – Marketing & Digital Director
Grégory Libre joined Arval France as Head of Sales Administration in 1996, progressing to Head of Strategic Accounts, Marketing Director, Sales and Marketing Director and Commercial Performance Director. As Marketing & Digital Director since April 2023, he is responsible for planning, developing, implementing and monitoring the overall business marketing & digital marketing strategy.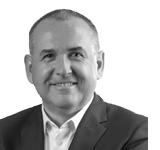 Stefan Majtán – International Managing Director
After a long experience in the automotive sector, Stefan Majtán joined Arval in 2003 developing and creating Arval entities in Central & Eastern Europe. From 2011 to 2019, he has been the head of the Central Europe Region of Arval with responsibility for Austria, the Czech Republic, Hungary, Poland, Romania, Slovakia and Switzerland. In July 2019, he was appointed Arval Italy General Manager. In June 2022, he was appointed Arval International Managing Director, supervising all Arval Countries – except France, Italy, UK and Spain and Latin American Countries.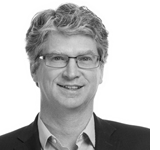 Stéphane de Marnhac - Chief Financial Officer
Since joining BNP Paribas in 1990, Stéphane de Marnhac has worked in structured finance, auditing and inspection, financing for M&A operations, and financing for corporate acquisitions. From 2012, he was Head of Investor Relations and Financial Information for the BNP Paribas Group. He moved into his current position as Chief Financial Officer of Arval in February 2020.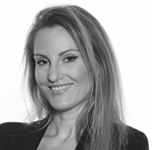 Christelle Paillès – International Communications Director
Christelle Paillès joined Arval in 2010 as Communications Manager. In 2019, she was appointed International Communications Director, reporting directly to Alain Van Groenendael. With her team, Christelle Paillès oversees all aspects of the company's international communications, internally and externally, and supports countries in delivering the right messages and brand image in their respective markets.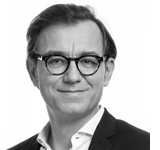 Hugo Salaun - Chief Strategy Officer
Hugo Salaun joined the BNP Paribas Group in 2014, becoming the European Head of Payment Strategy and Innovation. In 2017, he joined Arval and was appointed Chief Marketing Officer. Since April 2023, he became Arval Chief Strategy Officer.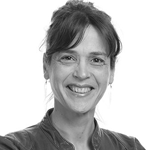 Marie-Laure Soulaine – Head of Legal
The early years of Marie-Laure Soulaine's career were spent gaining experience in Paris-based legal firms. In 2006, she moved into Financial Services, working as Senior Legal Advisor and then Head of Legal at GE Capital France. Marie-Laure Soulaine joined Arval in her current role in 2015. She is responsible for implementing the integrated legal function across Arval's 30 countries, as well as managing legal teams and monitoring legal risks.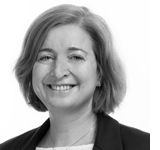 Emilie Wirth – Retail Director
After she joined Arval in 1999, Emilie held various positions from business manager to Head of International Business development in 2014, before taking up the position of Mid Term Rental Director in 2018. Emilie is a graduate of SKEMA business School and holds a certificate of Digital Leadership Management from ESSEC Business School.