CES 2022 sees host of new partnerships between car makers and tech companies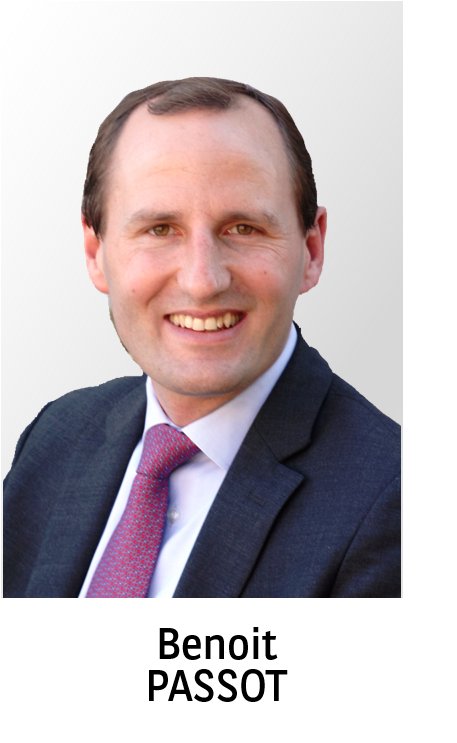 Benoit Passot, head of Market Intelligence at Arval Group, looks at the latest developments from the Consumer Electronics Show.
It is billed as "the most influential tech event in the world" and 2022's Consumer Electronics Show (CES) – held this month in Las Vegas – certainly contained much thought-provoking news for anyone invested in the shape of mobility to come.
The key areas of interest were perhaps unsurprising - electric vehicles, autonomous technology, connected cars and smart mobility -  but what is breathtaking is the rate of progress being seen. All of these ideas are rapidly making their way into everyday use.
Perhaps the most striking vehicle on display was the Mercedes Vision EQXX concept car, an EV capable of a 1000km range thanks to features such as new lightweight batteries, a drag coefficient of just 0.17 and 117 solar cells installed in the roof. If you haven't seen a picture, it is worth seeking one out. This is a very futuristic machine.
Arguably even more visually fascinating was a special version of BMW's new luxury EV, the iX M60, featuring body panels made of e-ink, meaning that it can flip from black to white and back again at the touch of a switch, resembling something out of a science fiction film.
However, it was not just established car makers showing new machinery. Consumer electronics giant Sony announced the formation of a new mobility division, exhibiting a second electric car design to join the first it unveiled last year while Vinfast, from Vietnam, launched a five-model EV line-up that should start to reach Europe this year.
Several manufacturers used CES to unveil interesting new technology partnerships that will add new features to future products. Volvo will work with Qualcomm on infotainment systems and directly integrate Google Assistant into future vehicles with features such as EV charging scheduling, pre-heating and pre-cooling. It is also collaborating with lidar sensor provider Luminar, meaning that unsupervised, autonomous driving will be available on a subscription-basis in the US on a new SUV EV set to be unveiled in March.
GM will also be working with Google, integrating the Android Automotive operating system into new models as part of the end-to-end Utiliti software platform, meaning drivers will be able to access features such as subscription services and over-the-air updates. It also announced its own autonomous technology – Ultra Cruise – that will enter production with the Cadillac Celestiq in 2023. A "personal autonomous vehicle" is expected to follow in 2025.
Stellantis was another manufacturer showcasing a range of new technology agreements - with Amazon for in-cabin Alexa-enabled infotainment and navigation software, and Mobileye and Waymo for autonomous services – while also announcing that Chrysler would become an EV-only brand from 2028 by showing the Airflow, a concept likely to form the basis of a future electric model.
Stepping away from cars, it is clear that momentum behind electric commercial vehicles is growing rapidly. Stellantis announced the RAM Promaster EV, an electric van developed with input from Amazon, who will be the first major customer for the model when it becomes available in 2023, while GM entered the electric pick-up market for the first time with the announcement of an EV version of the Silverado, currently the US's third best-selling light vehicle.
GM also announced further developments at Brightdrop, its B2B all-electric brand formed early last year to specialise in models designed for last-mile delivery services. Its EV600 van is already on sale. At CES, Walmart was announced as a major Brightdrop customer, acquiring 5,000 light-duty vehicles with deliveries expected to start in 2023. 
Last mile was also a major theme surrounding the large numbers of delivery e-bikes seen at the show – such as the e-cargo design – while conventional e-bikes are also increasingly being seen as a highly viable urban transport solution thanks to ongoing product development including the Bird Bike, which features a carbon drivetrain and a powerful 500 watt motor.
Perhaps the show's most futuristic mobility thinking came from Hyundai, in the shape of its Metamobility concept that will rely heavily on robotics following the acquisition of Boston Dynamics in 2021. It is designed to expand mobility into the metaverse. This covers everything from enabling humans to move in virtual space with robots echoing their movements in the real world, through to small-wheel modules that mean almost any object can be made mobile, able to move from one place to another without human intervention.
The view from Arval is that many of the new ideas being exhibited at CES offer exciting new possibilities for corporate mobility and we are already looking at how they could be integrated into future product development to the benefit of our customers. In many ways, the future feels very close indeed.