Arval's Autonomous Shuttle: Witness the start of an emissions-free public transport revolution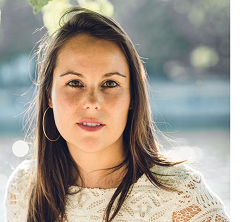 Arval is leading an important sustainable mobility project to appraise the viability of autonomous shuttles. Marie Chambat, Product Manager at Arval France with responsibility for the scheme, explains why the trial could prove to be of great significance… We're witnessing the start of an emissions-free public transport revolution - and the simplification of the 'last kilometre' of travel now rests at its heart.
In February 2021, Arval - in partnership with Rueil Malmaison City Council - launched EVAA, which stands for "Expérimentation de Véhicules Autonomes d'Arval". In English, this translates to the Arval Autonomous Vehicles Experimentation. Since then, two entirely autonomous shuttles have been travelling on public roads between Rueil-Malmaison RER Railway Station, on the outskirts of Paris, and Arval's headquarters, located 750m away.
Each of these electric-powered shuttles uses cutting-edge in-vehicle technology and multiple sensors, radars and cameras to navigate safely and effectively along the roads each weekday at speeds of up to 8km per hour – although this speed is likely to increase in the future. What's more, the EVAA is 100% French: it is manufactured by Ligier; using autonomous technology produced by EasyMile; and it's operated on a daily basis by the RATP Group.
Since the year-long trial launched, Arval's employees in France have already made hundreds of successful journeys on this last kilometre of their daily commute between the railway station and the office. The first few months of the trial have also yielded some particularly useful insights and data.
The shuttles – which are each synchronised to depart the railway station and Arval headquarters simultaneously – have been utilised by passengers for 90% of the time that they operate in recent weeks.
During peak travelling times between 8am to 10am and 5pm to 8pm, each shuttle is making 5.5 journeys per hour and – over the course of a week – each is travelling 140km. We have also identified that there are clear benefits from synchronising the movement of each shuttle with train arrival and departure times. Between 10am and 5pm, the shuttles operate "on demand" from Arval's headquarters with colleagues able to gauge their whereabouts using an app.
An unrivalled learning opportunity…
Getting the trial off the ground has not been without its challenges.
For a start, it took several months to obtain the requisite authorisation from the French Ministry of Transport. This was mainly due to the trial making use of new technology on public roads as well as delays caused by the pandemic.
Due to coronavirus, just four passengers are currently able to travel on each of the EVAA at once and onboard sanitation stations combined with rigorous cleaning routines have also been implemented. Post-pandemic, 11 people will be able to comfortably travel at any time.
To date, one of the main issues has arisen when motorists overtake the shuttles and subsequently cut in front of them causing their automated brakes to activate. We're now working with our partners to add traffic signs about speed restrictions while also modifying the shuttles' software to prevent this occurring. We also expect that the software update planned for the summer will also mean that the maximum speed can increase.
So far, the trial has also taught us that there's a need to change the position of some of the street furniture – like utility poles – while also modifying the way the traffic lights work to facilitate the shuttles' journey.
We've also identified that road works, heavy trucks, construction work as well as trees and shrubs which change with the seasons occasionally cause the shuttles to have difficulty recognising the environment they were originally programmed to operate in. Once issues like these are identified, we liaise with our partners to resolve them.
The safety of our passengers as well as the drivers, cyclists and pedestrians using the roads remain our main priority throughout. After even the slightest change is made to the way the shuttles operate, robust safety tests are carried out which frequently require the shuttles to run without passengers while being closely observed and tested. They only return after the French Ministry of Transport has granted us permission to do so.
Certainly, the feedback from my colleagues at Arval has been unremittingly positive with many stating that they find it a "pleasant", "interesting" and "impressive" way to get to and from the railway station.
What the future now holds…
In September 2021, we intend to review the trial's performance and effectiveness as well as users' satisfaction while also liaising fully with our partners to discuss their findings. We will also review the scheme's performance at the end of the year and a decision is then expected to be made surrounding whether or not it will be extended thereafter.
To conclude, Arval has long been regarded as one of the world's leading exponents of a multimodal approach to mobility - and this trial consolidates our position.
While public transport caters for longer journeys, an enduring issue surrounds the last kilometre of commuters' journeys. Many people have traditionally preferred to drive rather than grapple with the inherent problems posed by this final stage. At Arval, shared and sustainable mobility can also be an answer to this final stage issue and it is proving incredibly useful to experiment with autonomous shuttles to develop our expertise.
We're determined to provide the most comprehensive support possible for our clients' future mobility strategies. Autonomous shuttles are looking increasingly likely to play a pivotal role in this and we believe that this will be particularly the case for local authorities and large companies operating across several separate sites.
It is finally happening! Arval's autonomous shuttles experimentation just started with Arval France. We are really proud to enable our employees to get a taste of what the #FutureOfMobility will be like. A big thank you to @patrick_ollier @villederueil @F_Mayoly @Arval_France! pic.twitter.com/WWDJdh6Vj5

— Alain van Groenendael (@avangroenendael) February 3, 2021