HOW THE PANDEMIC IS ACCELERATING MOBILITY CHANGE?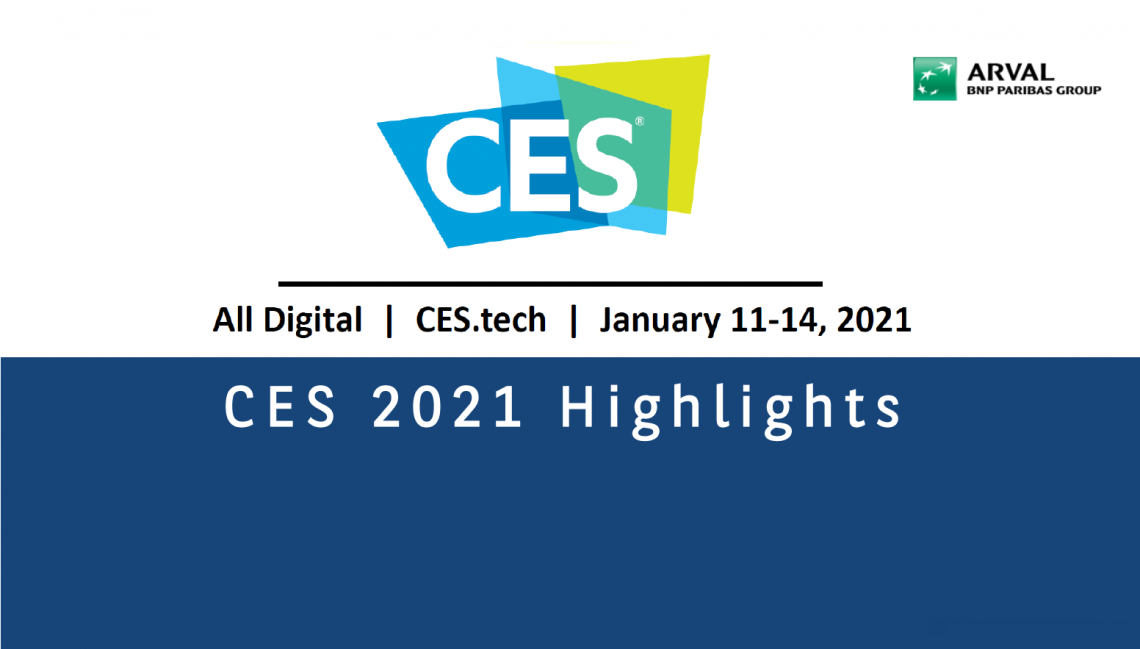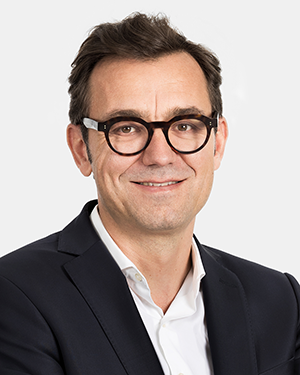 Hugo Salaun, Chief Marketing Officer at Arval, looks at some fascinating developments from the Consumer Electronics Show.
The global coronavirus crisis has forced a huge amount of change on people, from where they can travel and how they work to the ways in which they socialise.
However, human beings adapt quickly in an emergency and a number of trends have emerged revealing that the situation has accelerated the adoption of new technology. Satya Nadella, CEO of Microsoft, has said two years of digital progress occurred in the first two months of the pandemic. There have been massive increases in levels of e-commerce, remote learning and video conferencing – but also in use of innovative mobility solutions.
All of this was in evidence at the recent Consumer Electronics Show (CES at https://digital.ces.tech/home ), the world's premier platform for the unveiling and discussion of new technology. Usually held in Las Vegas, this year it took place digitally.
So what are the major trends from CES? Perhaps the most notable element – and a direct response to the pandemic – were developments surrounding smart cities, ranging from touchless and voice-enabled technology, through to network sensors and contact tracing.
Sustainable mobility is Arval's expertise area and here, electric vehicles (EVs) were the most obvious presence. General Motors announced it will produce a dozen new EV models over the next few years across different brands and vehicle types. Interestingly, there is much activity in the light truck market from both established manufacturers such as Ford and GMC, and newcomers such as Bollinger and Rivian, as well as, of course, Tesla.
Some of the most interesting developments around EVs are being seen in the commercial vehicle space. Again, GM were very much active with the presentations of the EP1, an electrified pallet solution to move goods over short distances, and the EV600 electric Light Commercial Vehicle. The company also announced the launch of BrightDrop business line, targeting B2B customers with solutions designed to assist with the delivery of goods and services, especially in first and last mile situations.
Autonomous technology is often being pursued hand-in-hand with EVs and GM presented its Halo concept for pod-style autonomous transport, designed to fit under its Cadillac luxury brand. Waymo continues to impress with its driverless technology and announced that its vehicles had now covered 20 million miles of testing. Also, in a sign that autonomy is not just limited to Light Vehicles, Caterpillar showcased a massive, self-driving mining truck.
Electric bikes are a special area of interest for Arval and their popularity has boomed during the pandemic as people look for new personal mobility solutions as an alternative to buses and trains. We believe that the uptake of e-cycling will be a trend that goes beyond the pandemic and these bikes were a clear trend at CES, with moves to integrate them into wider digitalisation initiatives including charging stations and public transport networks
Much creative thinking is also taking place around the human-machine interface in vehicles (this is a key area and Arval Mobility Observatory's new explanatory guide is very much worth downloading from https://mobility-observatory.arval.com/the-interface-between-humans-and-machines) with Fiat-Chrysler unveiling its fifth generation connected infotainment system embedding Amazon Alexa capabilities and BMW showcasing the latest version of its iDrive system.
However, perhaps most eye-catching interface was the huge touchscreen to be included in the forthcoming Mercedes-Benz EQS luxury electric sedan. It spans the entire width of the car at 142cm. There are features that you would expect such as voice control, a full infotainment system and satellite navigation but also something called a "zero layer feature" that means the vehicle learns the user's habits and guides them towards often-used controls more rapidly without the need to look away from the road.
Finally, also present at CES was something that seems very much like science fiction but some commentators are convinced could soon be a commercial reality. GM presented its eVTOL concept – standing for electric Vertical Take Off and Landing – an autonomous air taxi capable of moving a single passenger through the air at 90kph. The future is, perhaps, always closer than we think.