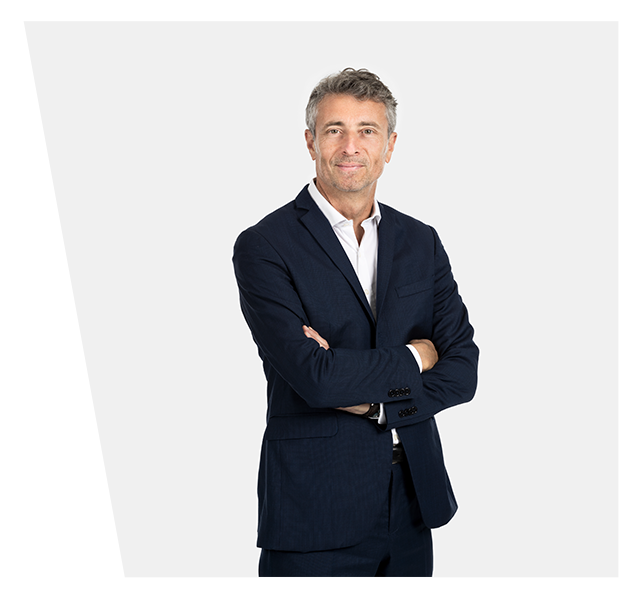 Bernard Blanco
Arval HR Director
" I am a believer that the best-suited people to talk about Arval are the 7,000 employees working here every day.
Every year, our people express their satisfaction in our internal surveys about working at Arval:
We are a collaborative and a fast-growing company
We are passionate about our business
We have an entrepreneurship mindset
We are a people-oriented company
If you are performance-driven, solution-oriented and you like new challenges, have a look at our job offers.
Arval might be the company you are waiting for! "
DID YOU KNOW THAT ARVAL…
Founded in 1989 and fully owned by BNP Paribas, Arval specialises in full service vehicle leasing. Arval offers its customers – large international corporates, SMEs and professionals – tailored solutions that optimise their employees' mobility and outsource the risks associated with fleet management. Expert advice and service quality, which are the foundations of Arval's customer promise, are delivered in 29 countries by more than 7,000 employees. Arval's total leased fleet adds up to 1,194,000 vehicles throughout the world (December 2017).
Arval is a founding member of the Element-Arval Global Alliance, the longest standing strategic alliance in the fleet management industry and the worldwide leader with 3 million vehicles in 50 countries. Within BNP Paribas, Arval belongs to the Retail Banking core activity.
Mission, promise, signature and vision
Our mission. Our mission is to deliver convenient, efficient and flexible car usage solutions to individuals and companies of any size.
Our promise. Everyday at Arval, thanks to our expert advice and prompt and accurate service, everything is done to really care about clients, drivers and vehicles.
Our signature. "Arval. We care about cars. We care about you.": a slogan to reflect Arval commitment. This signature communicates the passion that drives us to deliver the quality of service that sets Arval apart.
Our vision. We believe that outsourcing and using are more relevant than self-doing and owning. We anticipate that car-on-demand will be the ultimate model, enabled by technology and best-in-class logistics. Companies – for their employees, households and individuals will be able to pick up a car when and where necessary for a duration suited for their mobility needs, whether occasional, regular or permanent.