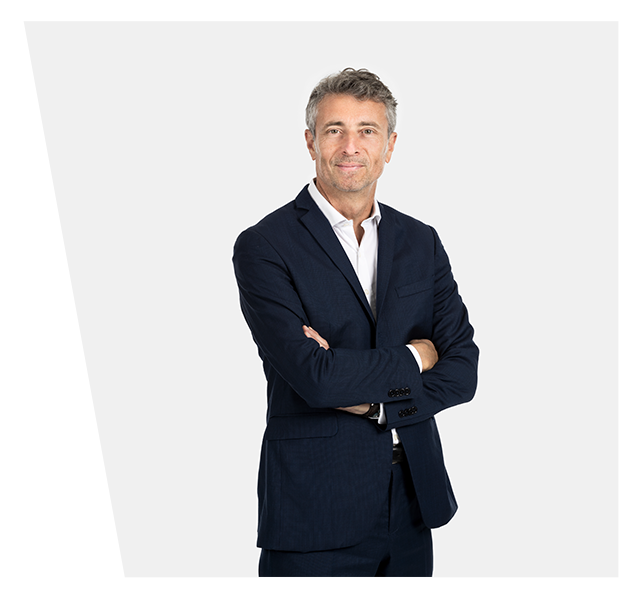 Bernard Blanco
Arval HR Director
" I am a believer that the best-suited people to talk about Arval are the 7,500 employees working here every day.
Every year, our people express their satisfaction in our internal surveys about working at Arval:
We are a collaborative and a fast-growing company
We are passionate about our business
We have an entrepreneurship mindset
We are a people-oriented company
If you are performance-driven, solution-oriented and you like new challenges, have a look at our job offers.
Arval might be the company you are waiting for! "
DID YOU KNOW THAT ARVAL…
Founded in 1989 and fully owned by BNP Paribas, Arval specialises in full service vehicle leasing. Arval offers its customers – large international corporates, SMEs and professionals – tailored solutions that optimise their employees' mobility and outsource the risks associated with fleet management. Expert advice and service quality, which are the foundations of Arval's customer promise, are delivered in 30 countries by more than 7,500 employees. Arval's total leased fleet adds up to 1,500,000 vehicles throughout the world (June 2022).
Arval is a founding member of the Element-Arval Global Alliance, the longest standing strategic alliance in the fleet management industry and the worldwide leader with 3 million vehicles in 53 countries. Within BNP Paribas, Arval is part of the Commercial, Personal Banking & Services division.
Mission, promise, vision and signature
Our mission. Arval has set itself the mission of improving people's lives through personalised and sustainable journeys. We want to provide a broad range of options beyond the car, accounting for everyone's aspirations, whether their priority is to save time, be more responsible or simply be comfortable.
Our promise. Everyday at Arval, thanks to our expert advice and prompt and accurate service, everything is done to really care about clients, drivers and vehicles.
Our vision. As the concept of mobility evolves and expands, so does our vision. Today, people have an extensive range of mobility options; climate change has become a major issue; regulations are tightening; and usership is gaining ground over ownership. All these factors feed into our vision, "Life is a journey made of journeys", our options are endless: we can change jobs, ambitions, locations and minds as seamlessly and regularly as we want. The common thread throughout all our journeys is mobility. It's what gives us the freedom to go where we want, to be who we want to be, to make change happen.
Our signature. "For the many journeys in life", an expression of this change in times and habits in a world where everyone has the freedom to choose their own path, and that each path taken has a positive impact on our society and our community, and preserves our planet. We commit to bringing you flexible solutions and a seamless experience in a responsible way, every day.